|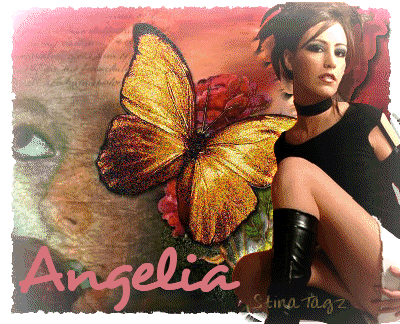 After such a long absence, I suppose it's about time for a little catch-up... So bear with me, because this might turn into a *very* long post...
Firstly, I've been working too much... *Way* too much... I've been burning the candle at both ends and it's taken it's toll accordingly - both on my social life and my person... But there has been a method to my madness, honestly... I've been trying hard to get promoted to a position where I can get the training I need to become a full fledged paralegal... (Rather than the glorified legal secretary I am currently...) And while that's been difficult for me in so many ways, I weighed the pros and cons and decided it was worth it... For now anyway...
But that's the day job... My *real* job has been far less difficult and is always more rewarding... And while I'm still with the band, I'm working on a solo project as well... I've finished writing 12 new songs and I'm working on the lyrics for 6 more... The 3 best tracks will be getting sent off as demos in the unending search for the perfect perminant gig... The band itself has had a few internal conflicts lately (mostly venue related arguements) but we seem to have resolved them successfully... For which I'm thankful, because way too often, the petty conflicts inside bands tend to tear them apart... And I think it would break my heart if that happened...
Since I'd been so busy and driving myself crazy though, I decided to take a well deserved holiday for a week with my girl friends last week... It was fun, but didn't quite end up as planned when one friend and myself came down with something that seemed like food poisoning and turned out to be some sort of virus... I spent the last couple of days of my holiday in the hospital because my blood pressure dropped so low it scared the doctors... I also chucked up everything they tried to feed me, but that's another story... And I *am* feeling better now and even got to work today with no problem...
But *before* all that distress, my girls and I had an awesome time... It was like a sororiety, slumber party, and clubbing club all rolled into one... And we even managed to go to the
Puyallup Fair
the same day we got sick (before the sickies), where I toted home a giant teddy bear and two dozen raspberry scones, along with two bags full of frivolous pretty things we couldn't resist buying... (Although my prize purchase was a pair of handmade braided silver, copper, & bronze bracelets which I plan on wearing at my next gig...) I was glad I got to spend some time with my girls, especially Sonjika, whom I almost never get to see...
Right now though, I think I'll be content to work less overtime, and stay home for some creature comforts, in particularly some time with my Beloved, whom I've neglected shamefully lately... I plan to make that up to him the best ways possible, though... *wicked smile* And to my online friends: I know I've neglected you too, but all I can say is I'm sorry... Things were just so up in the air that I got caught up in the minutiae, as I so often do... I never forget about you, I just get lost sometimes...