|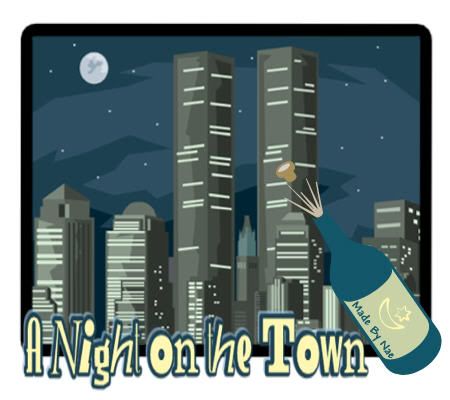 She roams the darkened city streets fearlessly... And though her thoughts are elsewhere, she is hyper-aware of everything around her - the late night drunken revelers making their ways home, the man huddled in the doorway across the street, the sound each raindrop makes as it hits the ground... It is her time, the night, and she knows it well... Better than most women, who have never learned the self-confidence and self-awareness to brave the shadows of a urban jungle...
She finds peace the night, where others find only fear... And it always seems as if the deserted streets belong only to her... A midnight kingdom full of mystery and magic... As each streetlamp breaks the blackness with it's pyramid of light, tableaux of twilight life are revealed... A young couple on a bus bench, oblivious to anything but each other... Midnight chess players at the Square, with soft music from a radio punctuating each gambit... Bright and wary eyes amid tarps and ragged clothes beneath the bridge... Two rough looking men skulking round The Crystal's doorway, as if waiting for something to happen...
But tonight, she is not interested in people-watching, and the familiar characters of Nox's domain are just window-dressing... She is looking at her city with new eyes, trying to see it as a newcomer might, and trying to imagine the sort of tour she could give... For the first time in a long time, she wants to share the beauty she finds in the rough urban nightscape... To share the magic of a water-slicked moonlit street with another soul... Solitary wandering has given way to a desire for companionship on this stroll through the Savage Garden... She wonders if that companion could see it as she does - dangerous, but lovely in it's danger... Lonely, but comforting in it's alone-ness...
She's not sure how to convey all the feelings it inspires in her... How the breif lights between the shadows seem to create a different world than the familiar, daylit one... Or how time seems to stand still, at least until the first blue light before dawn comes and breaks the spell... How the stars look on a clear night and how seeing them stirs in her all manner of unnamable longings... And how all the sounds of the night blend together to create a song unique to the witching hours - a song unsingable except inside the soul, though even human outcries are part of that melody...
Fearlessly, she roams the darkened city streets, dreaming of that companion... He who hears her even when she says not a word, and can always embrace her, even when others might shy away... The only one who might understand the restlessness inside her that draws her out into the dark...