|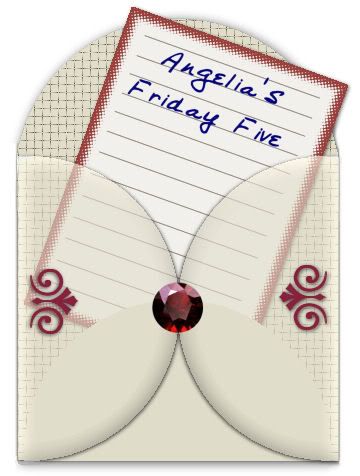 The Friday Five (one day late)

Courtesy of Charley, over at Courage:

1. What is the oldest object in the room with you?

My Edison Model D Idelia phonograph... It's still in good working order, and I occasionally play it for guests... It originally belonged to my great-aunt...

2. What is the newest?

A japanese porcelain teaset - the teapot's lidtop handle looks like a folded paper crane, and both teapot and cups are painted in an origami paper design... It was my early Xmas pressie from Jeanette...

3. What is your favorite object in the room with you?

A small plush wolf that howls when you hug him... He chases away the lonelies for me...

4. What is the most valuable object?

Probably the phonograph, monetarily... But emotionally, the Swarovski crystal rose that sits on my desk...

5. What is the ugliest object?

My marble gargoyle, but he's supposed to be...