|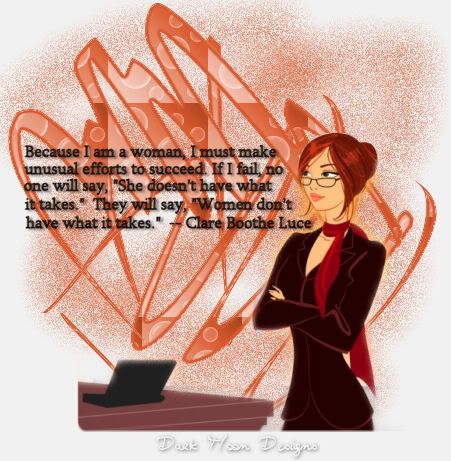 So I promised you all a bit about my job awhile back, and I'm just getting around to it now... If you've wondered what's been taking up so much of my time lately, this is part of it...
As I can't go into too much detail due to the nature of the job (and it would be unwise to blog too openly about work anyway), I figured I'd give you my general perspective on the people I work with in breif summary... Picture all these folks in one (relatively) small office floor and numerous (sometime wierd) clients in and out all day, and you might be able to imagine the sort of social dynamic we've got going here... Sometimes it's insane chaos, but it's hardly ever boring...
The Bosses:
Mr. N. Sr. (The BIG Boss, J.D.; M.A. Political Science) - I have never gotten to meet Mr. N. Sr. personally, though I have talked to him breifly twice... He is a great big hotshot lawyer who manages the New York Branch of the firm...
Mr. N. Jr. (Our Own Big Boss, J.D.; B.A. Political Science) - Our nominal "boss", Mr. N. Jr. doesn't really have much to do with the paralegals & secretaries unless it's about work... He's a good boss though, and always pleasant to work with... He manages our Portland branch of the firm...
Mr. T. (Attorney, J.D.; M.A. Political Science) - The oldest and wisest attorney we've got... He's probably seen it all, he certainly acts like it... Nothing surprises this man, and he's the one even Our Big Boss goes to for advice...
Mr. E. (Attorney, J.D.; B.A. Government) - A distracted type, Mr. E. is probably the hardest to work for, as he's always in a rush and isn't forthcoming on details... I think he assumes we know more than we do... Either that, or he's just so busy he doesn't realise he sometimes leaves us in a lurch...
Ms. P. (Attorney, J.D.; B.A.) - Ms. P. is a stickler in every sense of the word... I'm going to refrain from saying anything else, except that I suspect being a woman in a mostly mens club has taken it's toll on her...
Mr. M. (Attorney, LL.B; B.A Economics.) - I *like* Mr. M... He takes the most time with us, making sure we understand what's expected of us... If we need answers, he's always willing to help out... I sometimes wonder if he'll stay that way after he gets his J.D. or if the hectic rush will consume him...
Ms. S. (Attorney LL.M, B.B.A) - Ms. S. is just smashing... She's almost as overworked as we are, but still maintains a pleasant facade... I say facade because I've noticed her frustrations when she thinks no one's looking... But she's the best kind of person, as she never takes it out on anyone else, she deals with it herself and jumps back in the game...
Paralegals & Secretaries:
G. (28) - the most outgoing of the bunch... I approached her first, knowing it would be easier to make the aquaintance of the other girls that way... (And she did in fact introduce me around afterwards) G. is very confident, helpful, and has a wicked sense of humour... When I told her I was a bit nervous about fitting in, she said: "Why...? It's not like you're trying to date them, you're just trying to be friendly... But watch out for Y.... To her friendly means "f*** me"... She's our resident office slut... ;)" She's brash, but I like that in a person... *smile*
Then there is Y. (22) - who really *does* flirt with everyone, as I found out... I don't think she can really help it, though... She seems to be one of those "sex kitten" types who only knows how to relate to people one way... She is nice, though... She's known for friendly gestures (not only *those* kind!) - like today, she went out of her way to get us all coffee and pastries from Starbucks... I think she's just an inherent people pleaser...
R. (31) - quiet, educated, and serious - but an excellent person to go to if you aren't sure what to do... She's always willing to help and doesn't make you feel stupid for having to ask... But very no-nonsense... I can't imagine her ever being casual... She dresses extremely conservatively, too... The girls joke that her clothes are more stiff than that of the lawyers around here... I think that's a bit unfair, however... I get the impression she is the way she is because she's terribly shy...
N. (30) - single mom of two, and you can tell she dotes on them... She has pictures of them all over her space and as far as I can tell her entire life is work and kids... When I told her I was also a musician, she gave me a bit of a funny look and said: "Wow... That must be nice to be able to do that... I don't get out to places like that much anymore..." This girl needs a fun I.V. stat... She seems like she might perish of terminal boredom...
D. (mid-20s) - D. is a nutball, and reminds me of one of my bandmates, but thanks to him, I have plenty of practice dealing with that... She's also a very demonstrative person - she talks with her hands as well as her mouth, she's always slapping you on the back or laughing loudly... It would get annoying, if it wasn't contagious... Her mirth is amusement shared rather than something only she'd find amusing...
And then there is J. (34) - this woman is quite possibly the most humourless, self absorbed, jealous b**** I've ever met... And don't do anything even slightly bending the rules where she can see - she makes it her job to report *any* infraction to the bosses... She is also one of those people who likes to screw you up just for the hell of it... She'll see you doing something the wrong way, let you do it wrong, then say later: "I told her we don't do it that way, sir, but she just did it anyway..." You know the type, the worst sort of arse-kisser... If she gets in my face too many times, I may have to strangle her... (Just joking... mostly...)
All in all, I enjoy working here, even on the days I feel like I'm in over my head... I'm learning a great deal about the Justice System in the process and I'm realising it's alot more complicated than most people think... And the emotional toll on defense attorneys is no small thing, either... Next time you wonder how they can sleep at night, consider this: some of them don't... But that's all part of zealous representation - your personal feelings don't enter into it at all... You deal with it later, after work, and sometimes I think it's almost too much for them... I have a great respect now for the legal profession that I never did before... This job has broadened my perspective in so many ways, and I'm glad I got the chance to experience it...