|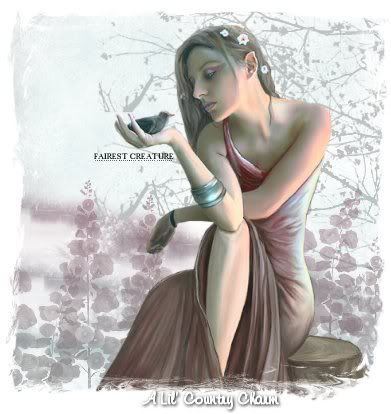 A different sort of post this time... Rather than what's going on in my life currently, I think I'll write about my past...
Some regular readers may recall my infrequent mentions of my Uncle David here and elsewhere... He's been on my mind quite a bit lately, so I thought I would share a bit about this remarkable man who made me much of what I am today...
When I first laid eyes on him, I was a child of five... He seemed a worldly and grand figure to my child's mind, with his laughing brown-amber eyes, dark hair, and fine Italian clothes... And from the very first, he never treated me as a child... No matter what I had to say, he treated it most solemnly and with all seriousness... And he would answer questions for me no other adult would, honestly, with no fanciful distractions from the subject I'd inquired about... He was the only grown person I'd met up until then that actually *cared* about what I thought...
Through my early childhood he was in and out of my life, but when he was there, I always learned something new - whether it was the origins and crafting of a gift he brought me, or the people and cultures he'd met in his travels, or something as simple as riding a horse... When I reached my teen years, he took up a more central role in my life, because due to certain circumstances I wasn't able to stay with my parents any longer... (And no, I'm not getting into the details of those circumstances...) He became my guardian, and had the raising of me thereafter...
David was a scholar of the historical and archaeological persuasion, and valued education above most other things... And so I was inducted into a fairly classical education, not only of the basics, but world and ancient history, art, music, languages, philosophy, and a goodly number of other subjects... He himself taught me art, music, and philosophy, and continually supplemented whatever my other tutors taught me with his own knowledge... That he cherished me like a daughter was a given, but that he cherished me as a student was a delightful surprise for us both... Eventually he even taught me to assist in his archaeological projects, and I learned to translate ancient languages and identify an artifact's appropriate niche in time and place within it's culture... These were my favourite lessons, because they were useful as well as fascinating...
But he wasn't only my teacher and father-figure... He was also my dear companion and friend... For much of the time, we had only each other and eventually settled into something deeper than a mere familial tie... He taught me to be a lady, and always treated me as if I were a woman grown... But for that courtesy, I had to act grown... Even the slightest hint of tantrum would earn me a disappointed look and banishment to my room until I was prepared to act the way I wanted to be treated (If I refused to go, then *he* would retreat to his rooms, which was an even worse punishment - "I am ashamed... I can't look at you or even myself... I must be a terrible teacher..." But such moments vanished instantly with my sincere contrition and all was good again)... When I was a proper lady, then we were very nearly equals - talking long hours into the night on so many subjects and debating passionately with one another on this or that issue...
To say he doted on me would be understatement, on occasion it stepped over the line into spoiling me... But he always tempered that with admonishments that I should never think myself above courtesy toward others, no matter what compliments I received... He held me to the same high standards he expected of himself... I can't say I've always lived up to that, but I've always tried to, and even harder after failing...
He shaped my life in so many ways, and was always there to share his wisdom hard won by experience... Even now, years after his death, I sometimes find myself wanting to ask his advice or seek comfort from him and cry on his shoulder, or rush home to tell him of a wonderful experience... And it's hard to think I never will again... Lately he has been much on my mind because I want to share what's been going on in my life and hear his thoughts on it... Not so much for advice, but just to know... Even now, today, I want him to be proud of me, though I know I've done things in the past that did/would disappoint him... But I think I've gotten better, and that I'm more the person he believed I could be... But hearing it from him directly would just confirm it more than anything else, you know...?
So - to my dearest David, wherever you are: I hope I am getting closer to the ideal me you always saw... I am trying... I do want to be the bright being you always believed I could be... And if such things are possible, please bless this new course I'm on, and those who share it with me... You're always in my thoughts and heart, I love you... And though you always called me your "Fairest Creature" - to me, that was always you... I don't think that I'll ever know a fairer heart or kinder soul than yours...